Chairman's report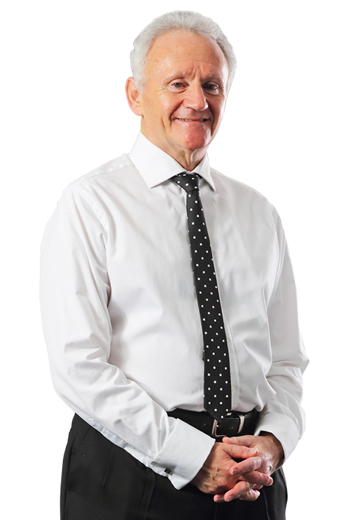 David Nurek
Clicks Group continues to drive organic growth to deliver sustained financial performance which generates competitive returns and creates long-term value for shareholders.
Clicks Group overcame extremely challenging retail trading conditions – marked by muted economic growth, fragile consumer confidence, increasing pressure on financially stressed consumers and unemployment at decade high levels in the country – to deliver continued strong growth in shareholder value.
Creating shareholder value
Group turnover increased by 7.2% to R31.4 billion and the operating margin expanded by 40 basis points to 7.4%, with diluted headline earnings per share growing by 16.8% to 672 cents. The total dividend was increased by 17.1% to 445 cents per share.
Cash generated from operations increased by 19.5% to R2.9 billion, the group returned R1.2 billion to shareholders through dividend payments and share buy-backs, and continued to invest for long-term organic growth.
Over the past 10 years the group has generated a compound annual total shareholder return of 28.6% per annum with R7.4 billion being returned to shareholders. Diluted HEPS has grown by a compound rate of 15.0% and the dividend per share by 18.1% per annum. The directors have progressively increased the dividend payout ratio from 50% in 2010 to 65% in 2019.
In the Sunday Times Top 100 Companies survey for 2019, Clicks Group was ranked as the third-best performing company on the JSE for the second consecutive year, based on a five-year compound growth in shareholder value.
Compelling investment case
The excellent performance of the past year again highlights the group's resilient business model, with over 80% of turnover in defensive health and beauty categories. This is core to the group's investment case of offering investors non-cyclical equity exposure to the retail and healthcare markets in South Africa.
The group is favourably positioned in growth markets, with improving living standards, increasing urbanisation and longer life expectancy contributing to growing demand for health and beauty products.
This is supported by robust organic growth opportunities within the business through the expansion of the store footprint which is targeted to reach 900 in South Africa in the long term, with the ambition of a pharmacy in each store, as well as the growing online presence; increasing the contribution from private label and exclusive brands in both the front shop and pharmacy; and continued penetration of the ClubCard loyalty programme.
Clicks and UPD both occupy market-leading positions and produce globally competitive operating metrics. The group is highly cash generative with an active capital management programme aimed at enhancing returns to shareholders, with a well-capitalised store base and supply chain.
Clicks Group's investment case remains appealing to international fund managers. The offshore shareholding increased to 71.7% at year-end, with 17 of our top 20 shareholders being based offshore.
Group leadership
David Kneale retired as chief executive officer (CEO) with effect from 1 January 2019. In last year's integrated report we paid tribute to David's outstanding contribution during his 13-year tenure as CEO, a period in which the group's revenue trebled, operating profit increased six-fold and the market capitalisation on the JSE grew by over R45 billion.
The group's investment in talent and succession planning came to the fore with the appointment of Vikesh Ramsunder as CEO. The benefits of appointing an internal successor of Vikesh's calibre with 25 years' experience in the group are evident in the financial performance for the year.
Vikesh is supported by a strong and committed leadership team. The non-executive directors played an important role in facilitating a smooth transition in the change of leadership as well as the new structure of the executive leadership that was implemented following Vikesh's appointment.
Shareholders will be reassured that the change in leadership does not signal a change in the group's strategy. Vikesh has served as head of both Clicks and UPD, and as a member of the group executive committee for several years, and was instrumental in developing the strategies for these businesses.
Board of directors
Following David's retirement from the board, Vikesh was appointed as an executive director in January 2019. The diversity of our directors in terms of gender, race and their professional backgrounds encourages constructive debate and ensures that the board considers the needs of all our stakeholders and interest groups. Currently 56% of our nine directors are black and 44% are female, exceeding the voluntary targets of 25% contained in our board race and gender diversity policy.
Five of our six non-executive directors have served on the board for longer than ten years. While King IV does not regard tenure as a determinant of independence, the remuneration and nominations committee nevertheless conducts a thorough annual evaluation of the independence of the chairman and the other non-executive directors. The committee has again concluded that there are no factors limiting the directors from exercising independent judgement or acting in an independent manner. All the non-executive directors are therefore appropriately classified as independent.
The independence of the board should not, however, only be determined by reference to tenure but should also take into account that the non‑executive directors are now engaging with a new CEO and leadership structure, with no long-standing relationships that could impair their independent judgement. Indeed, the in-depth knowledge of the board members has contributed materially to the smooth transition of the group's executive leadership.
We are actively searching for new directors to join the board to provide succession for key director and committee roles. Our plans are considerably advanced and we anticipate making progress in the months ahead.
Our primary responsibility to shareholders remains to ensure that the board has the necessary expertise and levels of independence to meet its oversight responsibilities and add value to the board's deliberations.
Responsible corporate citizenship
The group is committed to sustainable and responsible environmental, social and governance (ESG) practices. The main areas of focus are transformation and empowerment; broadening access to healthcare in support of the national agenda to make medicine more affordable and accessible; investing in our people to ensure the success and sustainability of the business; and investing in our communities through socio-economic and enterprise development.
Investors are increasingly considering ESG performance in their investment decision-making and it was pleasing to be included for the third consecutive year in the FTSE4Good Index Series, the sustainable and responsible investment indices which recognise companies with strong ESG practices measured against global standards.
In the evaluation for the Index undertaken by FTSE Russell, Clicks Group achieved an ESG score of 4.1 out of 5 in 2019 (2018: 3.9), far outperforming the sector, industry and country averages. The group obtained the maximum score of 5 for the governance component, confirming that our governance standards are in line with international best practice. The group achieved 4.3 for the environment and 3.1 for the social component.
The group has also again qualified for inclusion in the FTSE/JSE Responsible Investment Top 30 Index which acknowledges large South African companies with leading ESG practices.
Acknowledgements
Thank you to Vikesh and his executive team for their decisive and supportive leadership as well as our 15 400 employees across the country for their hard work and energy in delivering another outstanding performance.
My fellow non-executive directors ensure that the board meets the highest standards of oversight and governance, and I thank them for their support and commitment.
Thank you to our external stakeholders, including our customers, shareholders, suppliers and industry regulators, for your ongoing support and contribution to our success.
David Nurek
Independent non-executive chairman