Business review: Clicks
Clicks and UPD both occupy market-leading positions in South Africa and their operating margins rank in the upper quartile of global drugstores and pharmaceutical wholesalers.

Competitive pricing, product differentiation and new stores contributed to health and beauty sales increasing by 10.5%, supported by volume growth of 5.8%. Clicks gained market share across all product categories by focusing on its strategic drivers of convenience, differentiation and personalisation, underpinned by the brand's value heritage.
Clicks was again rated as the country's leading health and beauty retailer and pharmacy chain in the Sunday Times/Sowetan Shopper Survey for 2019.
| | | |
| --- | --- | --- |
| Health and beauty sales* | % increase | % contribution to sales |
| Pharmacy | 9.6 | 30.5 |
| Front shop health | 10.8 | 23.6 |
| Beauty and personal care | 9.6 | 30.0 |
| General merchandise | 13.4 | 15.9 |
| Total turnover | 10.5 | 100.0 |
| | |
| --- | --- |
| * | Includes Clicks, The Body Shop, GNC and Claire's |
Sales performance
Pharmacy sales grew by 9.6% and comprised 30.5% of turnover. Value growth was suppressed by the continued switching of patients to lower-value generic medication. Clicks grew ahead of the market and increased its share of the retail pharmacy market from 23.9% to 24.9%, with one in four medicines sold in South Africa being from a Clicks pharmacy.
Front shop health grew by 10.8%, supported by the robust performances of baby and GNC. The baby sub-category is strategically important in attracting new customers and grew market share from 16.0% to 17.0%.
Beauty and personal care sales grew by 9.6% with the best-performing sub-categories being ethnic haircare, luxury bath and The Body Shop in Clicks.
General merchandise was the fastest-growing category with sales increasing 13.4%. Growth was driven by an increase in basket-building convenience categories of domestics and paperware. Clicks remains the leader in sales of small electrical appliances with a market share of 16.4%.
"Clicks was again rated by shoppers as the country's leading health and beauty retailer and pharmacy chain."
| | | |
| --- | --- | --- |
| Market share (%) | 2019 | 2018 |
| Health | | |
| Retail pharmacy* | 24.9 | 23.9 |
| Front shop health** | 31.4 | 31.2 |
| Baby** | 17.0 | 16.0 |
| Beauty and personal care | | |
| Skincare** | 37.6 | 36.3 |
| Haircare** | 29.5 | 28.4 |
| Personal care | 17.9 | 17.0 |
| General merchandise | | |
| Small electrical appliances*** | 16.4 | 14.4 |
| | |
| --- | --- |
| * | IQVIA (Private retail pharmacy S1- 6; restated) |
| ** | AC Nielsen (comparative restated) |
| *** | GfK (comparative restated) |
Maintaining value
Clicks continues to offer value through competitive everyday pricing and appealing promotions which is increasingly attractive to hard-pressed consumers. Health and beauty are promotionally driven categories globally and this is also the case in South Africa. Promotional sales in Clicks increased by 19.5% and now account for 38.4% of turnover. Clicks also offers value through the generous loyalty benefits offered by the ClubCard, with R504 million being returned to customers in cashback rewards in the past year alone. The brand is also committed to offering patients a lower-priced generic alternative to originator medicines in Clicks pharmacies to save customers money and extend their medical funding benefits.
Extending convenience
Clicks opened its 700th store in August 2019 and ended the financial year on 704 following the opening of 41 new stores. The store opening programme was accelerated in 2019 beyond the targeted 25 to 30 stores owing to opportunities arising for new space in existing shopping centres in the current difficult retail environment.
"Clicks opened its 700th store and ended the year on 704 stores."
The brand's focus on convenience is reflected in 93% of the new outlets being convenience format stores. Convenience stores now comprise 74% of the store portfolio.
The Clicks footprint includes 37 stores in neighbouring Namibia (23 stores), Botswana (nine stores), Eswatini (four stores) and Lesotho (one store).
During the year 56 stores across the chain were extended or refurbished to ensure the stores remain modern and appealing to customers.
Clicks extended its pharmacy network to 545 with the opening of 35 in-store pharmacies.
The brand's expanding footprint means that 51% of the country's population now live within five kilometres of a Clicks store and six kilometres from a Clicks pharmacy.
The online store extends customer convenience and is currently the fastest-growing Clicks store, reflecting consumers' need for convenience as well as the growing trend to online retailing in South Africa. The online store has enabled Clicks to enter product categories that are sold online only, including premium beauty, health mobility and baby hardware such as prams, car seats and cots.
The in-store "click and collect" service now accounts for 48% of online sales volumes. The store currently generates sales equivalent to a medium-sized store and is expected to grow into the largest Clicks store in the medium term as online retail penetration grows in South Africa.
Personalisation and rewards
ClubCard is integral to the Clicks personalised engagement strategy which enables the brand to use digital technology to personalise communications with customers and influence their shopping behaviour.
ClubCard is one of the country's most popular loyalty programmes and increased active membership to 8.1 million. ClubCard members accounted for 77.6% of sales in Clicks. Clicks also targets key customer markets through the Baby Club, which has 476 000 members and the Seniors Club, with 1.1 million members.
The Clicks mobile app incorporates a virtual ClubCard which allows customers to monitor reward points and cashback in real time, submit scripts, order repeat medication and receive personalised offers. Customer response to the Clicks app has been most encouraging, with over 500 000 customers downloading the app.
"ClubCard is one of the country's most popular loyalty programmes and grew active membership to 8.1 million."
Differentiated product offer
Private label offers differentiated ranges at competitive prices while increasing the appeal of the Clicks brand and enhancing margin.
The international franchise brands, The Body Shop, GNC and Claire's, further differentiate the Clicks offer.
Sales of private label products were maintained at 22% of total sales in Clicks, with front shop sales at 29.1% and pharmacy at 7.1%.
Innovation is a driver of private label sales and 1 920 new products were launched during the year. The Expert range was launched in dermalogical skincare and will be introduced across further categories over time. The Expert range now enables Clicks to tier the private label offering, with the Pay Less brand being the entry point, Clicks being the mid-tier brand and Expert the higher tier.
Plans for 2020
Clicks is committed to its long-term goal of expanding its store footprint in South Africa to 900, with a pharmacy in each store. Clicks is targeting to open 25 to 30 new stores and 30 to 35 pharmacies, while a further 60 stores will be refurbished.
Private label, exclusive and franchise brands are planned to increase their contribution to 29.5% of front shop sales in the new year.
ClubCard membership is targeted to grow to 9.0 million with the focus on migrating new and existing customers to the virtual ClubCard to improve personalisation and leverage digital engagement.
Clicks executive management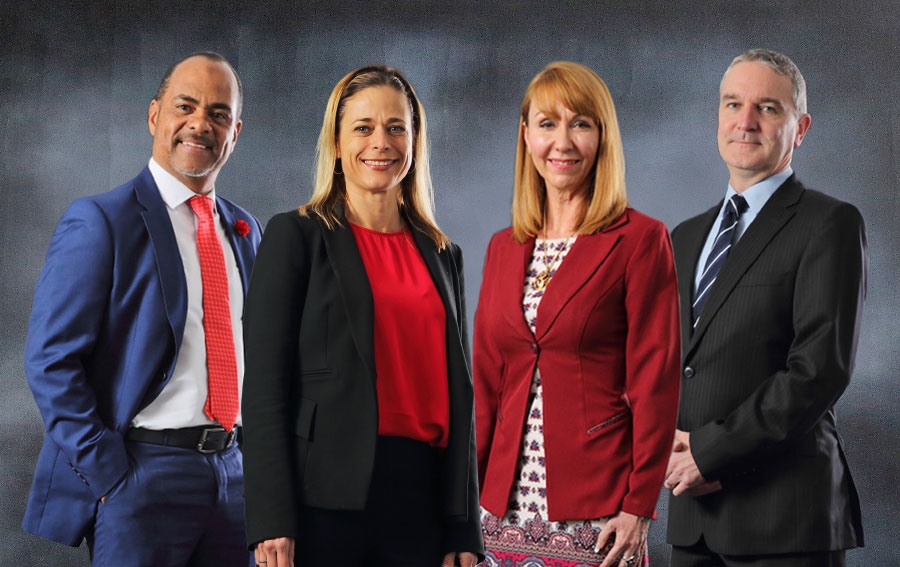 Sedick Arendse, Nina Hind, Rachel Wrigglesworth and Gordon Traill
Rachel Wrigglesworth (54)
Chief commercial officer
B Pharm
Joined the group in 2011
Previously head of healthcare at Clicks and commercial head at UPD
Prior to this held various positions in pharmaceutical manufacturing, hospital management, retail pharmacy, courier pharmacy and quality systems management
Sedick Arendse (49)
Chief store operations officer
B Sc Eng – Mechanical, Ph D (Business Enhancement), MBA
Joined the group in 2015
Previously chief sales and operations officer at Nashua
Extensive experience in retail operations, supply chain, brand development and management consulting
Gordon Traill (48)
Chief support services officer
B Acc with French, CA (Scotland)
Joined the group in 2006
Previously head of group finance and head of internal audit
Prior to this held various financial positions with Alliance Boots in the UK
Nina Hind (45)
Head of retail finance
B Com, CA (SA)
Joined the group in 2019
Previously group financial and planning manager at HomeChoice, finance director at Red Bull and business unit financial manager at Woolworths
Performance against objectives in 2019 and plans for 2020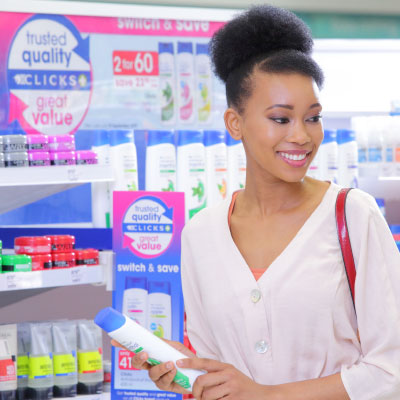 Deliver a competitive and differentiated front shop product offer
Plans and targets for 2019
Increase front shop private label and exclusive brand sales to 29.0%
Achieved in 2019
Front shop private label and exclusive sales 29.1% of total sales
Plans and targets for 2020
Increase front shop private label and exclusive brand sales to 29.5%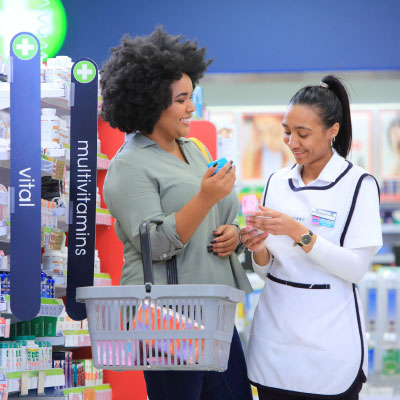 Create a great customer experience
Plans and targets for 2019
Expand private label scheduled generic medicines range by 34 products
Increase repeat prescription service to 50% of repeat scripts
200 – 210 clinics at year-end
Achieved in 2019
152 private label medicines
(2018: 120)
47% of scripts now on repeat prescription service
194 clinics at year-end
Plans and targets for 2020
Expand private label scheduled generic medicines range to 165 products
Increase repeat prescription service to 50% of repeat scripts
Grow the retail footprint to enhance convenience
Plans and targets for 2019
Open 25 to 30 new Clicks stores
55 stores to be expanded/refurbished
Open 30 to 35 new pharmacies
Improve personalisation capability
Achieved in 2019
Net 41 stores opened
704 stores at year-end
56 stores expanded/refurbished
Net 35 pharmacies opened
545 pharmacies at year-end
Personalised communication recommendations engine developed and piloted
Plans and targets for 2020
Open 25 to 30 new Clicks stores
60 stores to be expanded/refurbished
Open 30 to 35 new pharmacies
Implement personalised communication across multiple channels and personalised rewards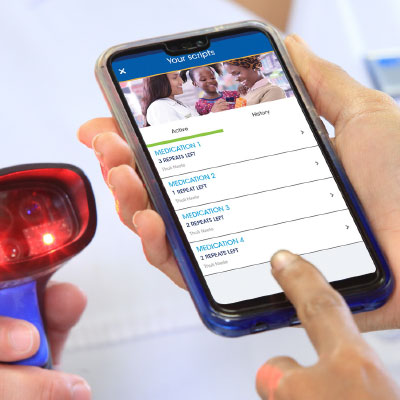 Drive customer loyalty through personalisation and rewards
Plans and targets for 2019
Increase membership to 8.0 million
Grow Baby Club to 500 000 members
Grow Seniors Club to 1.0 million members
Enrol 500 000 customers to virtual ClubCard
Achieved in 2019
8.1 million members
476 000 Baby Club members
1.1 million Seniors Club members
525 000 customers enrolled to virtual ClubCard
Plans and targets for 2020
Increase membership to 9.0 million
Grow Baby Club to 500 000 members
Grow Seniors Club to 1.3 million members
Enrol 1 000 000 customers to virtual ClubCard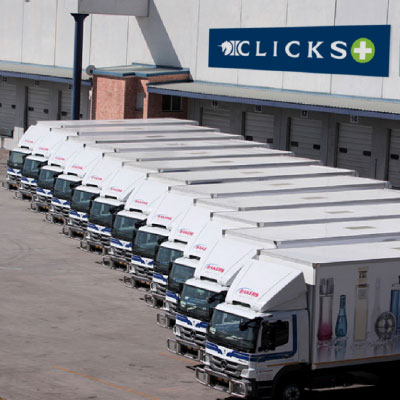 Ensure supply chain excellence
Plans and targets for 2019
Complete phase 2 of Centurion Distribution Centre expansion by September 2019 adding 6 700 m²
Achieved in 2019
Phase 2 delayed due to planning approval
Plans and targets for 2020
Phase 2 expansion to be completed in the 2020 financial year once planning approval has been received
Commission single pick retail facility within the Centurion Distribution Centre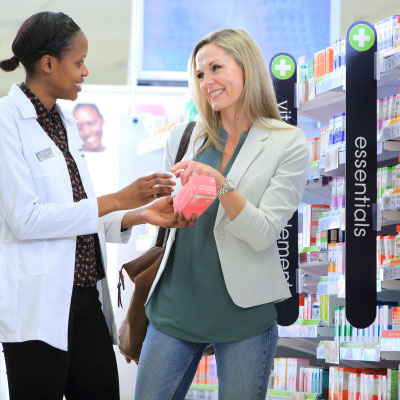 Maintain a motivated and skilled work force
Plans and targets for 2019
300 pharmacy assistants to be enrolled
100 pharmacy bursary students
70 internships
20 graduates to be enrolled on graduate development programme
Achieved in 2019
324 pharmacy assistants enrolled
135 pharmacy bursary students
71 pharmacy internships
20 graduates enrolled on graduate development programme
Plans and targets for 2020
320 pharmacy assistants to be enrolled
123 pharmacy bursary students
70 internships
20 graduates to be enrolled on graduate development programme